Getset media
GetSet Media is a consultancy that works with organisations to plan their media strategy and manage media projects to launch, providing on-going support where required.
The business analysis, strategic advice and project management services are delivered by Publishing and Media Consultant, Ian Barrett with technical and specialist services sourced from his network of partners including marketers, developers, designers, content producers and journalists.
Our primary market is in the publishing and media sector where we help our clients optimise revenue and profitability through product, content, community and commercial development.
However we also apply our publishing experience and skills to help other organisations in the business, public and third sectors to develop a pipeline of potential customers through website, content and marketing development.
Our services are completely flexible to suit your organisation's goals and budget, whether you require an end to end solution identifying a strategy then planning and managing the resulting projects to launch, a resource to help you plan and implement a specific project or just analysis and recommendations from a fresh pair eyes.
Contact us to discuss your requirements or arrange a free no obligation consultation
+44(0)7718 585521
Ian Barrett – publishing and media consultant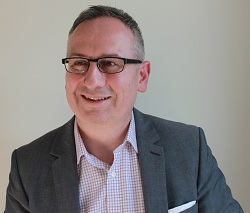 Ian Barrett has fifteen years of B2B publishing experience, working for both large organisations such as United Business Media, Jane's and IHS and small niche publishers.
His publishing career started with selling advertising in the electronics and technology sector before moving into commercial management roles in the police and security sectors where he was responsible for driving advertising, sponsorship and subscriptions revenues.
As his career developed, his roles expanded to include editorial and product development including:
Launching new magazines and websites
Growing a small industry event to a prestigious national awards ceremony
Developing a busy free news website with low advertising revenue into a profitable paid subscription website with significant subscription revenue and increased advertising revenues.
Get Set Media was set up in 2015 to apply Ian's experience and enthusiasm to helping businesses achieve their commercial goals.